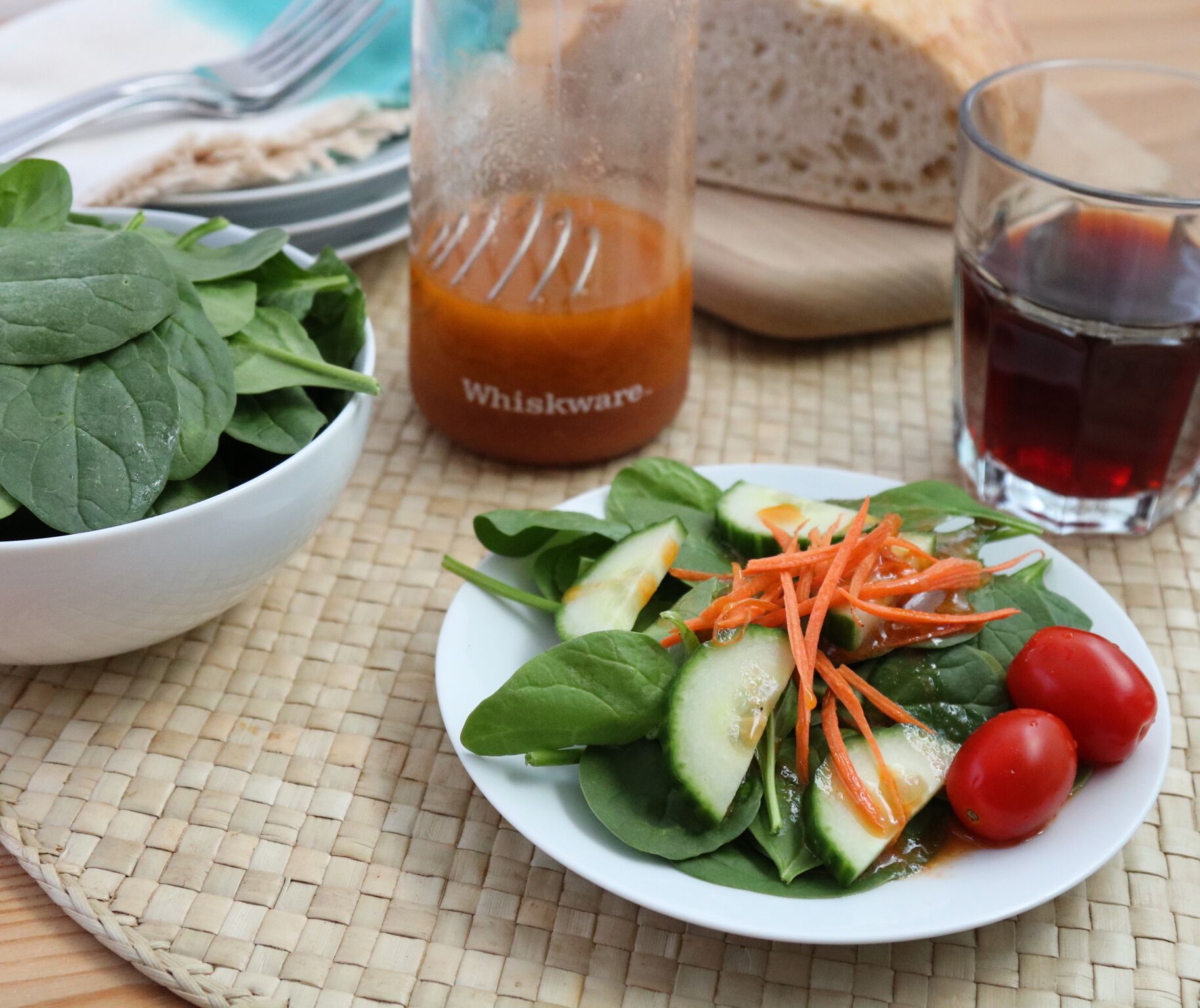 Fresh French Salad Dressing
There's something intoxicating about the sugary tang of French Dressing—especially when you take a few minutes to mix your own from scratch. Our Whiskware™ Dressing Shaker makes it easy; just follow the recipe and enjoy!
Ingredients
Serving Size: 2
1/4 teaspoon white pepper, ground
1/2 teaspoon fresh chopped onion
Directions
Combine all ingredients in your Whiskware™ Dressing Shaker and shake until smooth.
WHIP THIS UP WHEN…
You're craving that familiar French Dressing flavor—but want to boast you've made yours from scratch.
DON'T FORGET…
It's easy to make tasty, tangy, tantalizing dressings and marinades from scratch with the Whiskware™ Dressing Shaker.
If You Like This Recipe You'll Also Like:
Turkey Pancakes
Take the edge off Thanksgiving morning hunger while the real bird roasts. You'll love this easy, artsy, turkey-inspired recipe.