Breakfast Sausage Casserole
It's a hearty dish worth waking up for.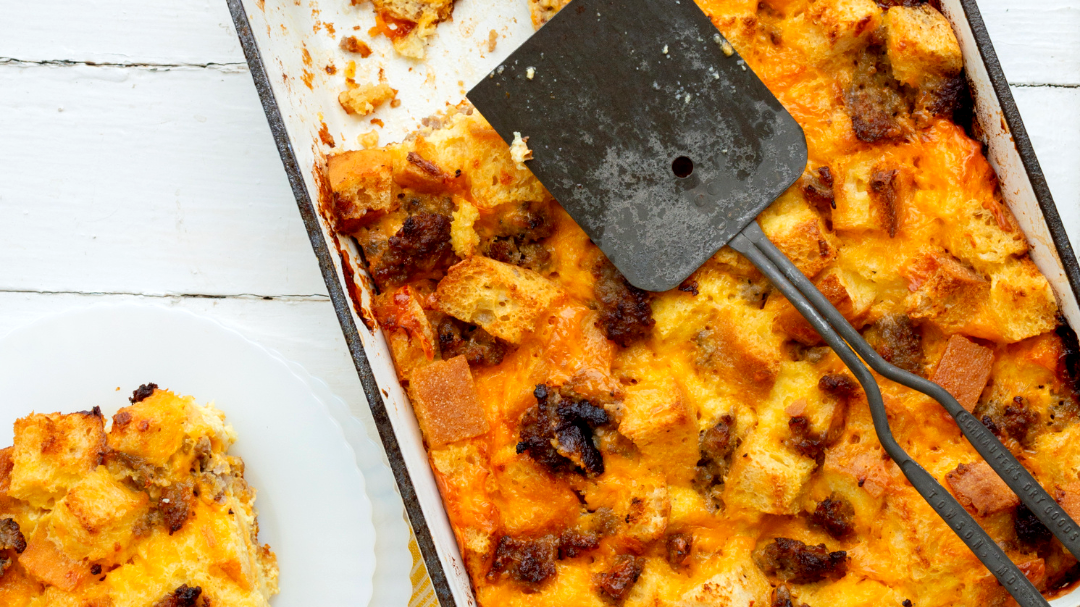 Directions
Step 1.

Crumble sausage into a medium skillet. Cook over medium heat until evenly brown, then drain.

Step 2.

Mix together mustard powder, salt, eggs, and milk in your Whiskware Egg Mixer and shake until smooth. Pour into a greased 7x11-inch baking dish. Add the sausage, bread cubes, and cheese and stir to coat evenly. Cover and chill in the refrigerator for 8 hours, or overnight.

Step 3.

Preheat oven to 350 degrees F (175 degrees C).

Step 4.

Cover and bake for 45-60 minutes. Uncover, and reduce temperature to 325 degrees F (165 degrees C). Bake for an additional 30 minutes, or until set.
Recipe Note
WHIP THIS UP WHEN: You're in the market for a deeply satisfying morning dish. DON'T FORGET: The Whiskware Egg Mixer whips up perfectly frothy eggs in a flash, and features a built-in egg cracker, a removable egg separator, and minimal mess.