There's a lot to celebrate, coffee-wise. Namely, National Coffee Day lands on September 29, 2021, and International Coffee Day hits on October 1. We figure you'll need more than just a big mug of Joe to fully embrace these holidays, so how about a coffee marinade that adds unique flavor to grilled meat?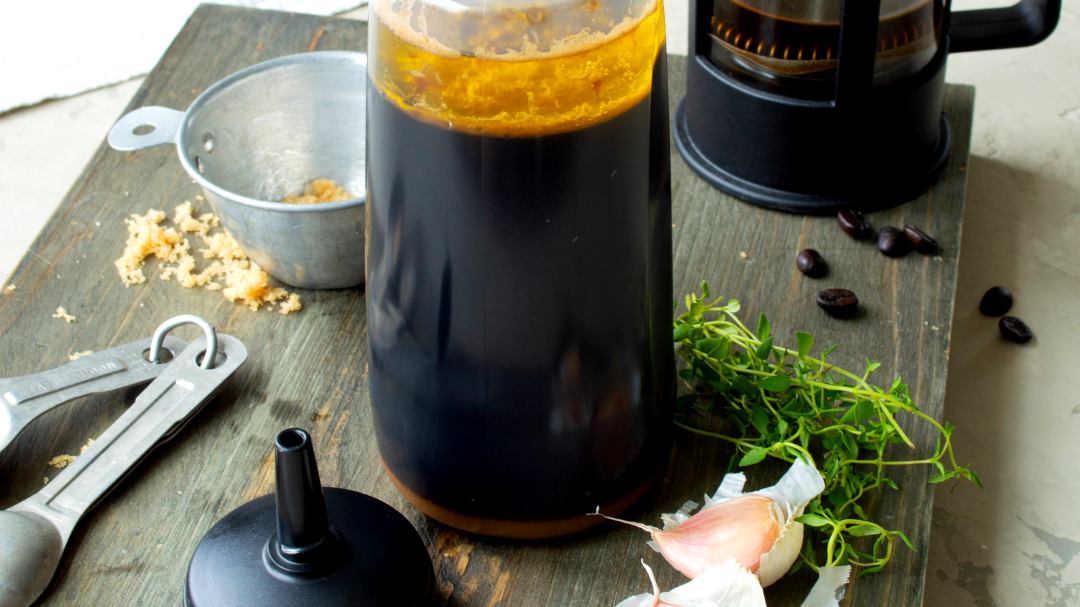 Directions
Step 1.

Add ingredients to the Whiskware™ Sauce Mixer, toss in the mini BlenderBall® wire whisk, close the lid tightly, and shake.

Don't Forget
Make your sauces extra special with our Sauce Mixer
Easy to Make
Simply add your ingredients into the widemouth bottle and reference the measurement markings on the side. Holds up to 2 cups of sauce.
Easy To Mix
Insert the BlenderBall, secure the lid, and shake up everything evenly and cleanly to make the sauce of your dreams.
Easy to Serve
When it's time, simply pour your sauce out using the BPA-free spout in the lid.
Recipe Note
WHIP THIS UP WHEN…
Is meat on the menu? Try this coffee marinade for a new flavor twist.
DON'T FORGET…
Healthy, homemade sauces and marinades have never been easier than with the Whiskware™ Sauce Mixer.