A fast, easy, and altogether delicious way to get your protein and whole grain fix. Add to the basic recipe below with add-ons like lettuce, tomato, diced avocado, and fat-free sour cream to keep it healthy yet packed with flavor.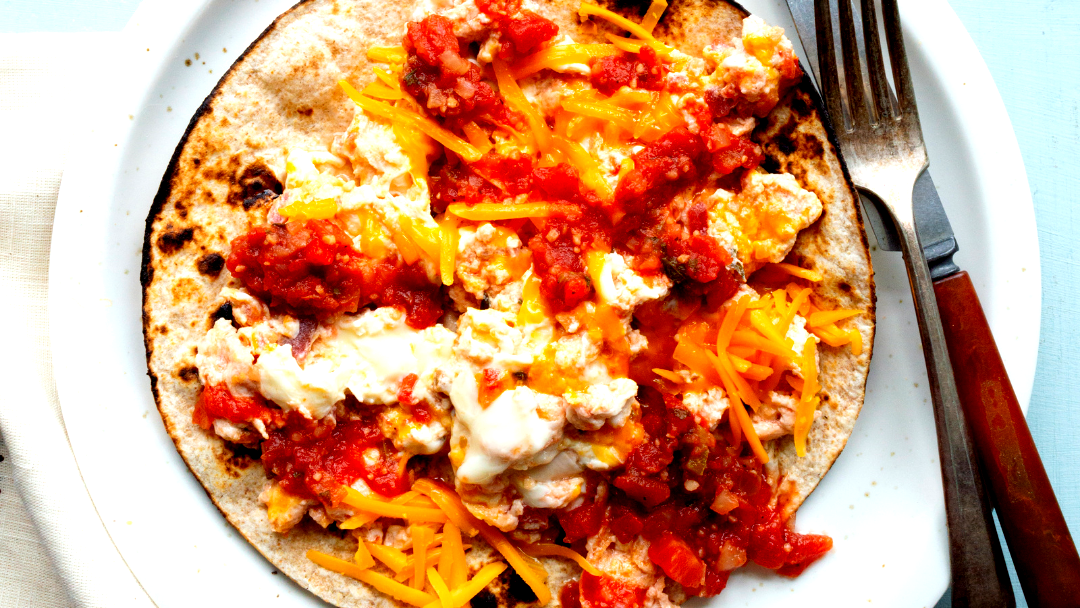 Directions
Step 1.

Mix together egg whites, half the cheese, and half the salsa in your Whiskware Egg Mixer.

Step 2.

In a medium non-stick skillet over medium-high heat, brown both sides of the tortilla. Remove from heat. (If you have a gas cooktop, try charring the tortilla over the flame!)

Step 3.

In the same skillet over medium-high heat, scramble the egg white mixture until no longer runny.

Step 4.

Top tortilla with scrambled egg mixture, remaining cheese and remaining salsa. Season with salt and pepper.
Don't Forget
Eggs are fluffier when made with our Egg Mixer
Prepare
Cleanly + easily crack eggs and separate yolks with our built in lid design.
Whip
Secure the lid and evenly whip air in up to 8 eggs at once with the confidence that none of it will spill.
Clean
Dishwasher safe and BPA free means that cleanup is a snap!
Recipe Note
WHIP THIS UP WHEN: Kick your chips and salsa craving with this healthier, protein-packed alternative. DON'T FORGET: The Whiskware Egg Mixer whips up perfectly frothy eggs in a flash, and features a built-in egg cracker, a removable egg separator, and minimal mess.