Mediterranean Whipped Feta Dip
Nothing says that elevated picnic quite like a Mediterranean picnic feast. It's simple just prep and pack your favorite nibbles and dips in a variety of Whiskware, Snacking Containers. Our go-to options include fresh vegetable sticks (cucumber, carrot, red bell pepper), mini heirloom tomatoes, assorted marinated olives, and various sliced meats and cheeses. For dips, grab store-bought hummus or baba ghanoush, and the real show-stopper, this simple feta dip!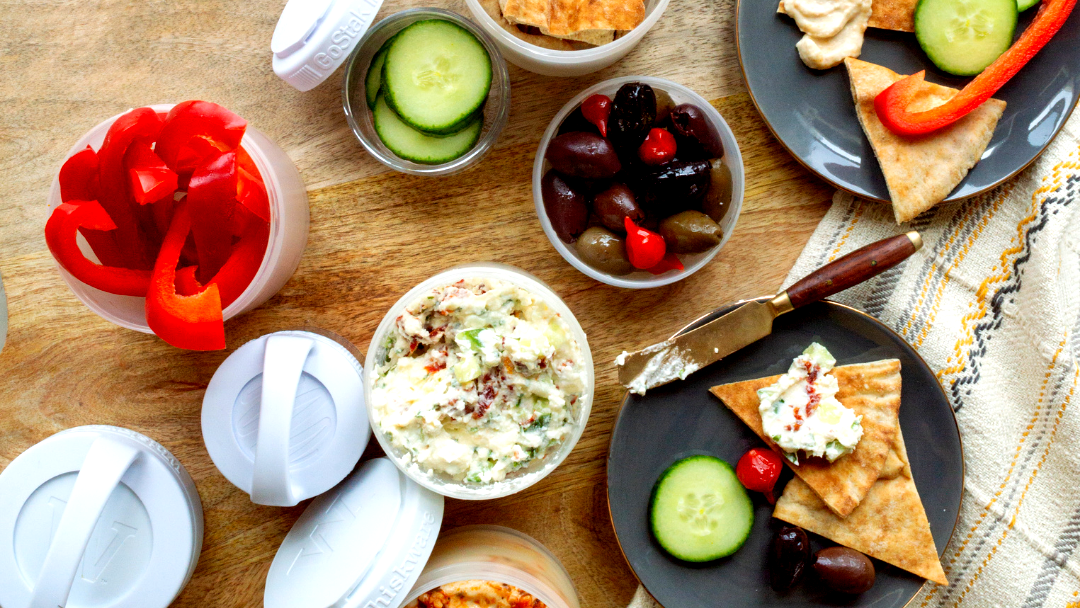 Directions
Step 1.

Mix/blend all ingredients together to desired texture.


Step 2.

Add whipped feta dip to a Whiskware interlocking container together and take with you!