Solterito Arequipeño (Solterito Peruvian Salad)
A favorite dish in South America, Peruvian Solterito Salad is a great summertime side or light main course meal. Whip it up for your next BBQ or picnic to break from your regular routine.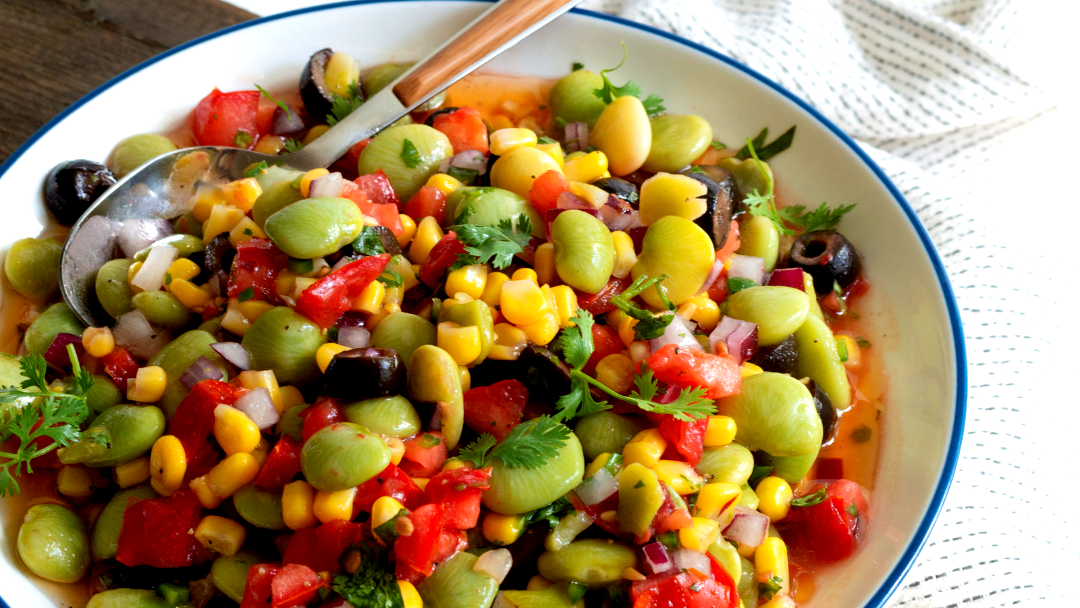 Directions
Step 1.

Whisk vinegar and oil together in the Whiskware™ Dressing Shaker.

Step 2.

Add all salad ingredients to a large bowl. (Reserve cheese for topping).

Step 3.

Add vinaigrette and toss thoroughly using tongs. Season to taste with salt and pepper.

Step 4.

Refrigerate for 1-2 hours before serving.
Don't Forget
Any dressing recipe is made easier with our Dressing Shaker
Sleep Process
Evenly mix all ingredients together with a simple shake (even oil and vinegar!)
Sleek Design
No more clunky bottles on the table, this minimalist design pours and presents pretty.
Sleek Cleanup
Shake it up with soap and water, or toss in the dishwasher. Done!
Recipe Note
WHIP THIS UP WHEN…
Need a use for all your sweet summer corn? Substitute cooked kernels fresh off the cob in place of choclo.
DON'T FORGET…
It's easy to make tasty, tangy, tantalizing dressings and marinades from scratch with the Whiskware™ Dressing Shaker.