Celebrate National Cookie Day (December 4th) with treats your kids will love! Bake a batch of homemade 3-Chip Mini Cookie Bites, then pack them in any of our Whiskware™ Stackable Snack Packs—including Disney Princess, Star Wars, Harry Potter, Marvel, DC, and Just For Fun designs.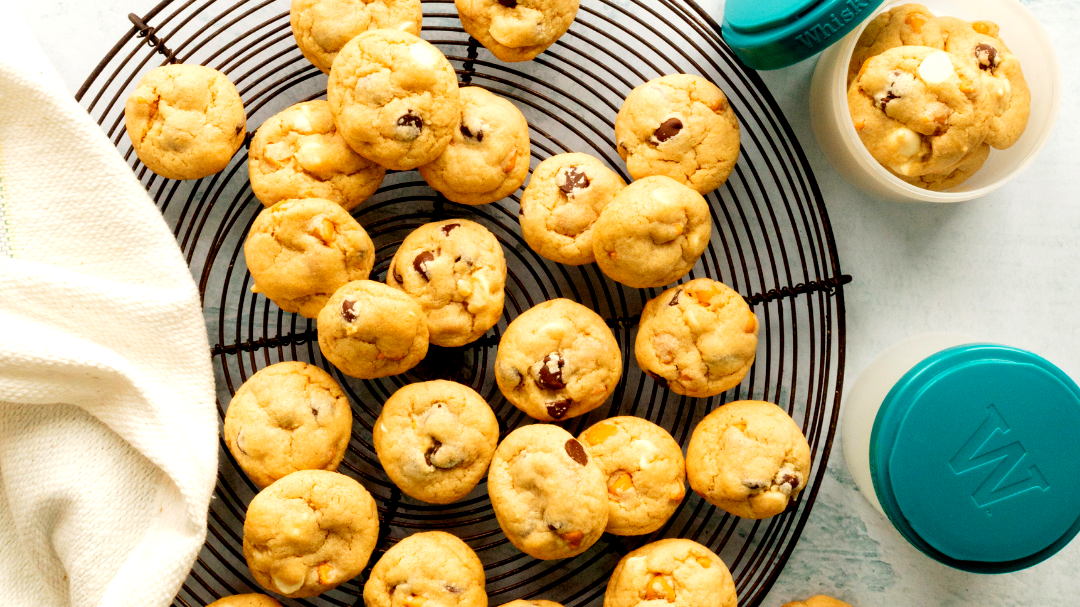 Directions
Step 1.

Preheat oven to 350°F.

Step 2.

In a medium bowl, mix flour, baking powder, baking soda, and salt.

Step 3.

In a large bowl, beat eggs, butter, sugar, and vanilla together using an electric mixer.

Step 4.

Slowly add dry ingredients to wet, mixing on low speed until just combined. Stir in chips by hand.

Step 5.

Using a teaspoon, spoon small rounds of dough onto nonstick cookie sheets. Bake 7-9 minutes, until slightly browned. Let cookies cool thoroughly on a cooling rack.
Recipe Note
WHIP THIS UP WHEN…
Mini dark chocolate, white chocolate, and butterscotch chips, all in one cookie bite? Yes please!
DON'T FORGET…
Whiskware™ Stackable Snack Packs let you say bye-bye to plastic bags.