Asian Style Pumpkin Omelet
Pumpkin is here, there, and everywhere in the fall—and one place it should surely be is on your plate. This Asian Style Pumpkin Omelet—which cooks up like a crustless pizza—is a twist on a traditional egg breakfast, fusing the natural sweetness of squash with savory chives and soy dipping sauce.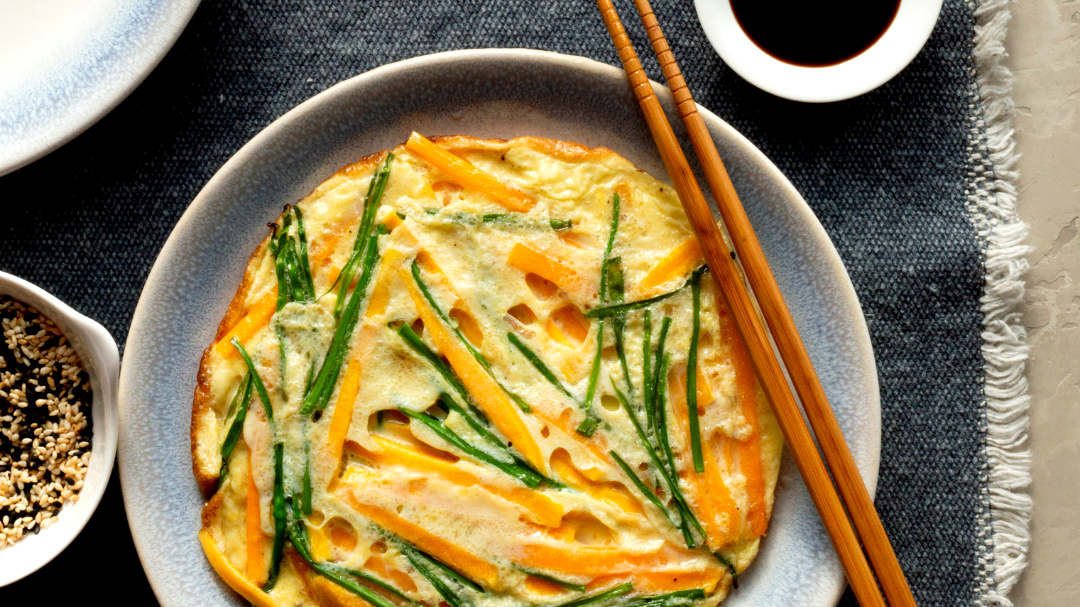 Directions
Step 2.

Warm oil in a 10-inch nonstick pan over medium-low heat.

Step 3.

Pour egg mixture into pan and add pumpkin and chives, spreading them evenly throughout.

Step 4.

Cover and cook on medium-low heat for 5 minutes, or until eggs begin to set. Flip omelet onto a plate, then slide back into pan in on opposite side and cook for 4-5 more minutes, uncovered.

Step 5.

Top with sesame seeds, slice into wedges, and serve with soy dipping sauce.
Recipe Note
WHIP THIS UP WHEN…
Breakfast, lunch, or dinner, this omelet puts seasonal pumpkin on your plate.
DON'T FORGET…
The Whiskware™ Egg Mixer whips up perfectly frothy eggs in a flash, and features a built-in egg cracker, a removable egg separator, and minimal mess.