Can't wait for holiday dessert to taste your favorite pumpkin pie? Crush that craving by making Pumpkin Pie Waffles for breakfast.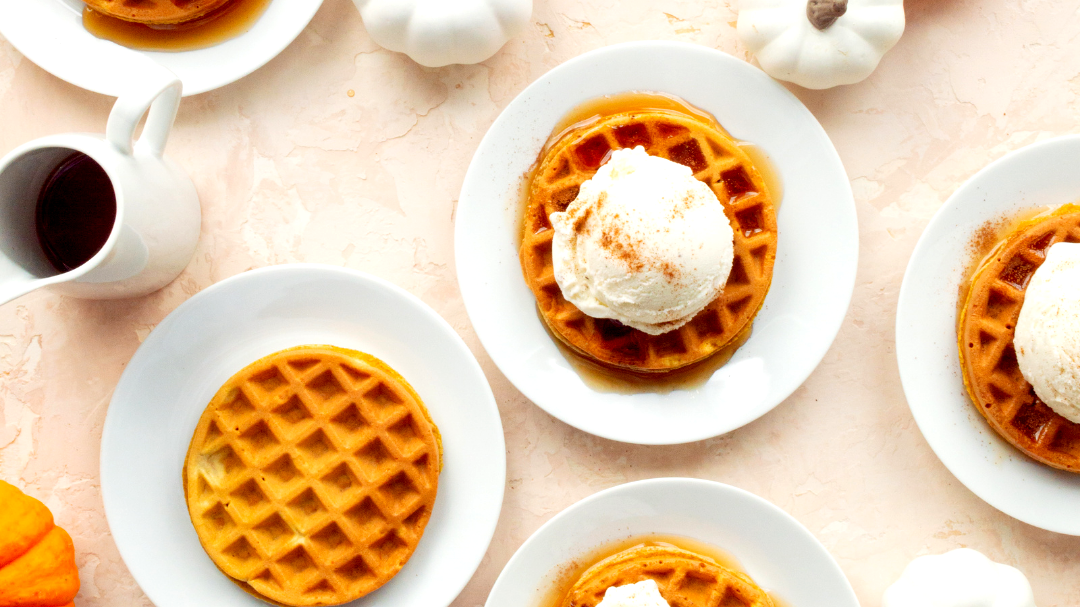 Directions
Step 1.

Spray waffle iron with cooking spray and preheat.

Step 2.

Add all dry ingredients to Whiskware™ Batter Mixer and mix well. Then add wet ingredients to dry and whisk together until combined.

Step 3.

Pour batter onto waffle iron and cook until golden brown. Repeat with remaining batter.

Step 4.

Serve waffles topped with a drizzle of maple syrup, a scoop of vanilla ice cream, and a sprinkle of cinnamon.
Recipe Note
WHIP THIS UP WHEN…
Everything in moderation—including dessert for breakfast!
DON'T FORGET…
The Whiskware™ Batter Mixer helps you blend perfect pancake, crepe, or waffle batter, with minimal mess. Your countertops will love you!