Fluffy, yet fiber-packed! These pancakes pair sweet, bursting blueberries with Omega-3-rich ground flax seeds for a heart-healthy breakfast that's easy to make. Blackberries, raspberries, and strawberries work equally well.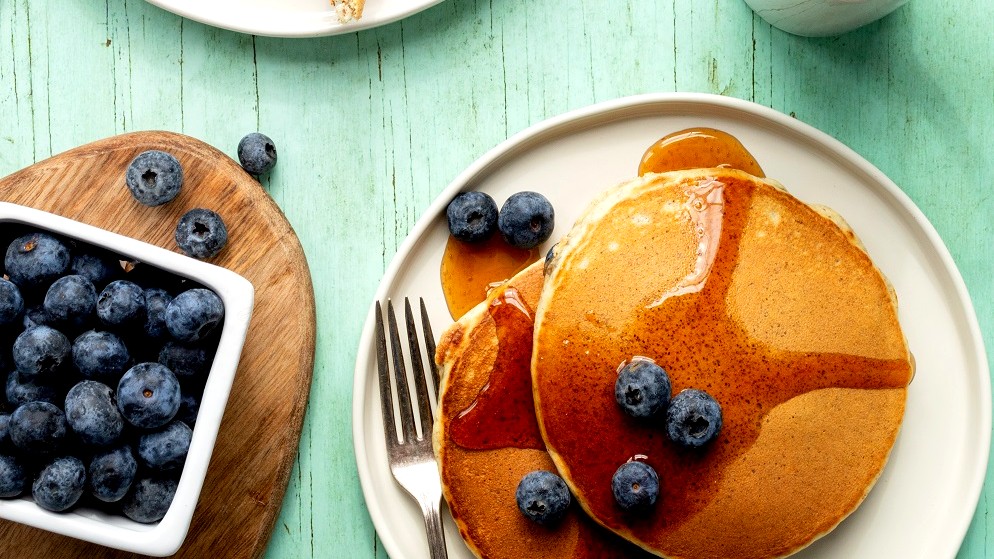 Directions
Step 1.

Set a nonstick skillet over medium heat.

Step 2.

Add all ingredients to your Whiskware Batter Mixer (liquids first) and shake until well blended.

Step 3.

Pour batter in 1/4-cup portions onto the hot skillet. Sprinkle with as many blueberries as desired. Cook until bubbles appear on the surface, then flip and cook until browned on the other side.
Don't Forget
Pancakes, crepes, waffles, and muffins are made so much better with the Batter Mixer
Easy to Use
Simply toss your ingredients into the bottle, shake, and pour! No appliances or utensils needed.
Easy To Love
Create fast, fluffy, lump-free, air-whipped pancakes, waffles, crepes, and more that your family will love!
Easy to Clean
When breakfast is over, cleanup is a breeze. Simply use the dishwasher or clean it by hand in seconds.
Recipe Note
WHIP THIS UP WHEN: You want to add fiber to your stack, without sacrificing fluffiness or flavor.
DON'T FORGET: The Whiskware Batter Mixer helps you blend perfect pancake, crepe, or waffle batter, with minimal mess. Your counter tops will love you!