It's easy to motivate to get out of bed for these yummy spiced pancakes, which combine ground cinnamon, allspice, nutmeg, and clove. They're wonderful as is, with just a drizzle of maple syrup or honey, but feel free to experiment with fruit syrups (pomegranate, blackberry, or apricot, for instance) or a topping of fresh fruit (like banana, apple, pear, or even tangerine).

Wanna make things more fun? Try pouring your batter into pancake molds to give your flapjacks a fun twist.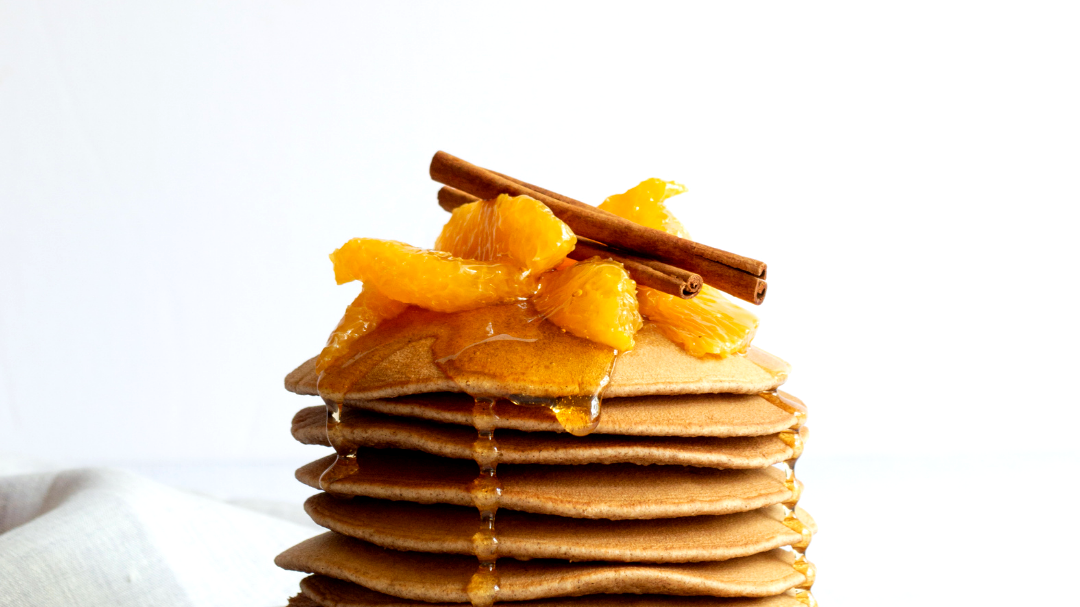 Directions
Step 1.

Lightly grease and preheat a griddle or large skillet.

Step 2.

Add eggs, milk, and vanilla all to yourWhiskware™ Batter Mixer and whisk together. Add all dry ingredients to egg mixture and shake until just combined.

Step 3.

Pour rounds of batter onto griddle or skillet. Cook until golden, flipping once.

Step 4.

Serve topped with pure maple syrup, honey, or your favorite fruit syrup.
Recipe Note
WHIP THIS UP WHEN…
Warm up with a plateful of spiced pancakes and your favorite syrup. They're well worth hopping out of bed!
DON'T FORGET…
The Whiskware™ Batter Mixer helps you blend perfect pancake, crepe, or waffle batter, with minimal mess. Your countertops will love you!