Cranberries are a fall favorite food, but we bet you've never considered adding them to crepes or pancakes. This Cranberry Crepe recipe is surprisingly easy to make, with a sweet homemade cranberry sauce that will add a delicious twist to your morning.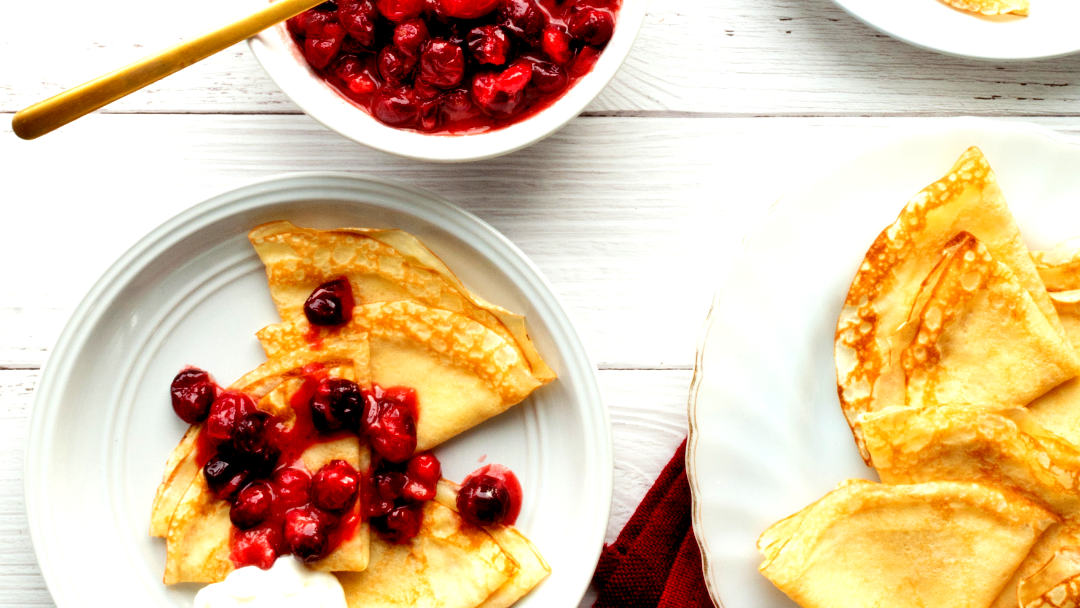 Directions
Step 2.

Heat a lightly-greased 6-inch skillet. Use approximately 3 tablespoons batter per crepe, tilting skillet so that batter spreads evenly across the pan. Cook until lightly browned; then flip and cook other side. Repeat with remaining batter.

Step 3.

While crepes cook, make cranberry sauce. Melt butter in a large skillet, then add brown sugar, cinnamon, and nutmeg. Stir in half and half and cook until slightly thickened. Add half the cranberries at a time, cooking for 2-3 minutes.

Step 4.

Remove from heat and spoon over crepes to serve. Top with whipped cream if desired.
Recipe Note
WHIP THIS UP WHEN…
You can't get enough of seasonal cranberries—so why not enjoy them first thing in the morning?
DON'T FORGET…
The Whiskware™ Batter Mixer helps you blend perfect pancake, crepe, or waffle batter, with minimal mess. Your countertops will love you!