Crustless Summer Squash Quiche
Much like pie, the greatest challenge of any quiche is making the crust. This recipe lets you ditch the crust in favor of 100 percent filling which means the quiche is not only quick and easy to make, it's also gluten free.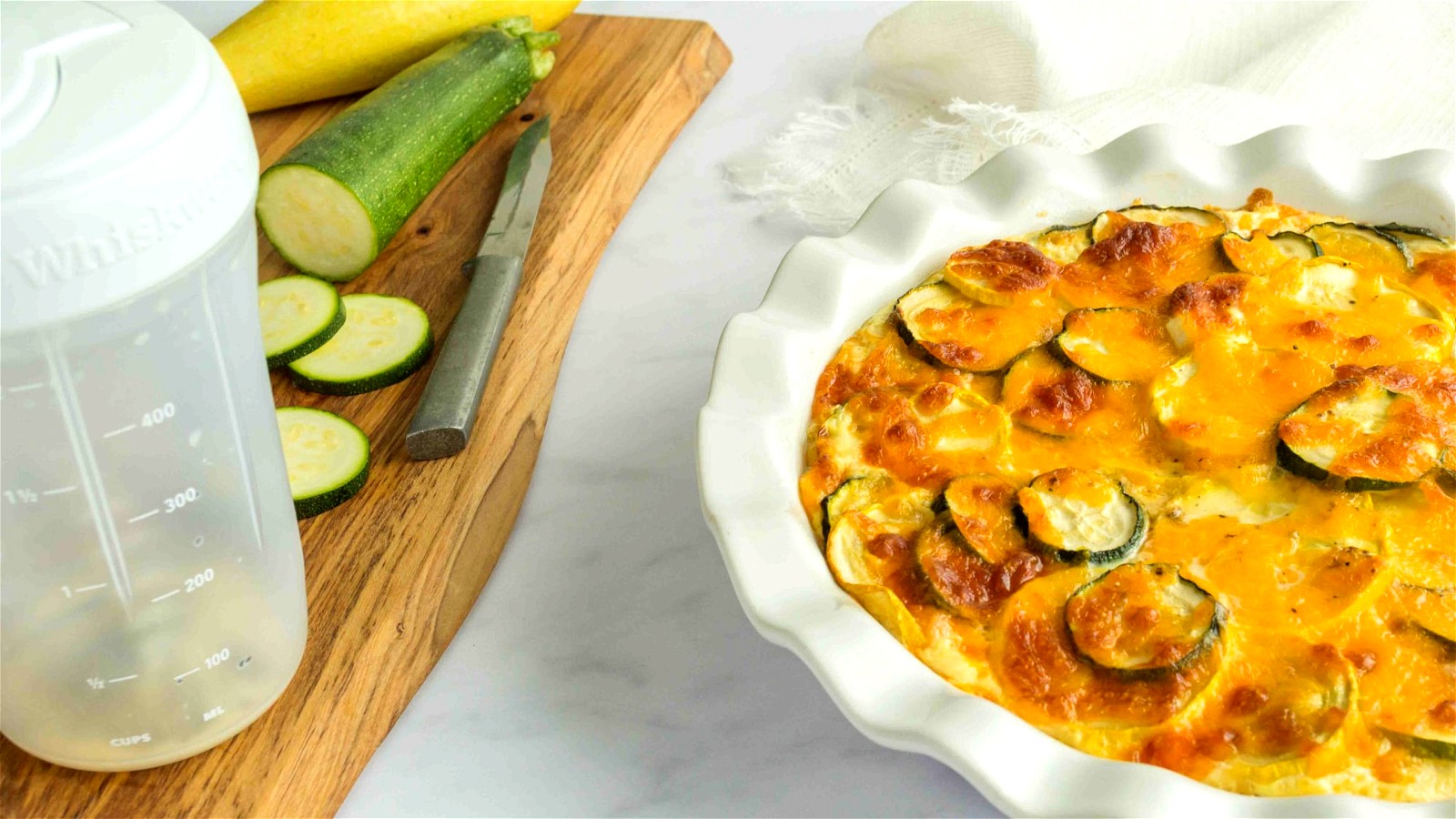 Directions
Step 1.

Place zucchini and squash in a shallow bowl, sprinkle with salt, and toss to coat. Let sit for 30 minutes (salt will pull water from vegetables so that quiche will not be watery).

Step 2.

Preheat oven to 375F

Step 3.

Add eggs, milk, and a pinch of salt and pepper to your Whiskware Egg Mixer and whisk together.

Step 4.

Thinly slice and blot vegetables with paper towels to absorb all moisture.

Step 5.

Arrange half the zucchini and squash slices in a quiche baking dish and sprinkle with half the cheese.

Step 6.

Layer the remaining zucchini and squash and sprinkle with the remaining cheese.

Step 7.

Pour egg mixture over the top, then shake the dish a few times so that eggs flow into all the nooks and crannies.

Step 8.

Bake quiche for 50-60 minutes, until eggs are set and top is golden brown.
Don't Forget
Eggs are fluffier when made with our Egg Mixer
Prepare
Cleanly + easily crack eggs and separate yolks with our built in lid design.
Whip
Secure the lid and evenly whip air in up to 8 eggs at once with the confidence that none of it will spill.
Clean
Dishwasher safe and BPA free means that cleanup is a snap!
Recipe Note
WHIP THIS UP WHEN: Delicious served warm or cold, this quiche works with any variety of summer squash. DON'T FORGET: The Whiskware Egg Mixer whips up perfectly frothy eggs in a flash, and features a built-in egg cracker, a removable egg separator, and minimal mess.