Too tired to flip pancakes? Try Pannukakku, an oven-baked pancake that is everyone's favorite breakfast dish in Finland.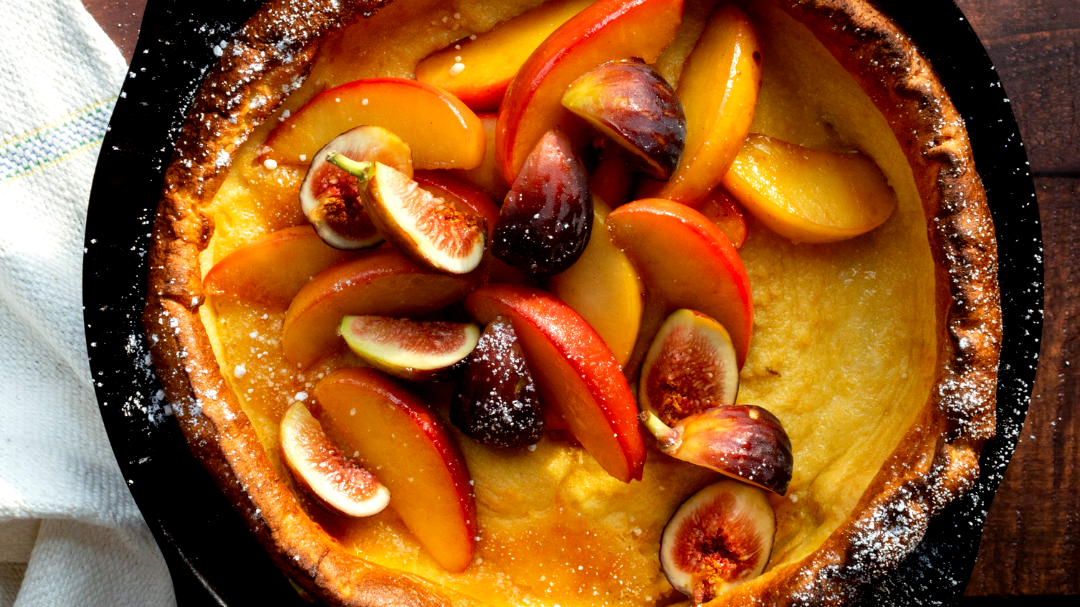 Directions
Step 1.

Add all ingredients except butter to your Whiskware™ Batter Mixer and shake to mix until smooth. Let batter rest for 30 minutes.

Step 2.

Preheat oven to 450°F. Add butter to a 10-inch pie plate or oven-safe pan and put it in the oven to melt. Be sure that the butter does not burn or brown.

Step 3.

Briefly remove pan from oven and spread butter evenly around the bottom and sides with a pastry brush. Then pour batter into pan and return to oven.

Step 4.

Bake for 15-20 minutes, or until the pannukakku is puffed up and golden brown.

Step 5.

Cut and serve with toppings of choice (note that the pannukakku will deflate when you cut it—this is expected).

Step 6.

(Our image is topped with powdered sugar, sauteed apples, and quartered figs.)

Recipe Note
WHIP THIS UP WHEN…
You want an easy-to-make breakfast with international flair.
DON'T FORGET…
The Whiskware™ Batter Mixer helps you blend perfect pancake, crepe, or waffle batter, with minimal mess. Your countertops will love you!