The perfect side for your next outdoor barbecue. Quickly whip up a marinade in the Whiskware Dressing Shaker to give your zucchini an extra pop of flavor.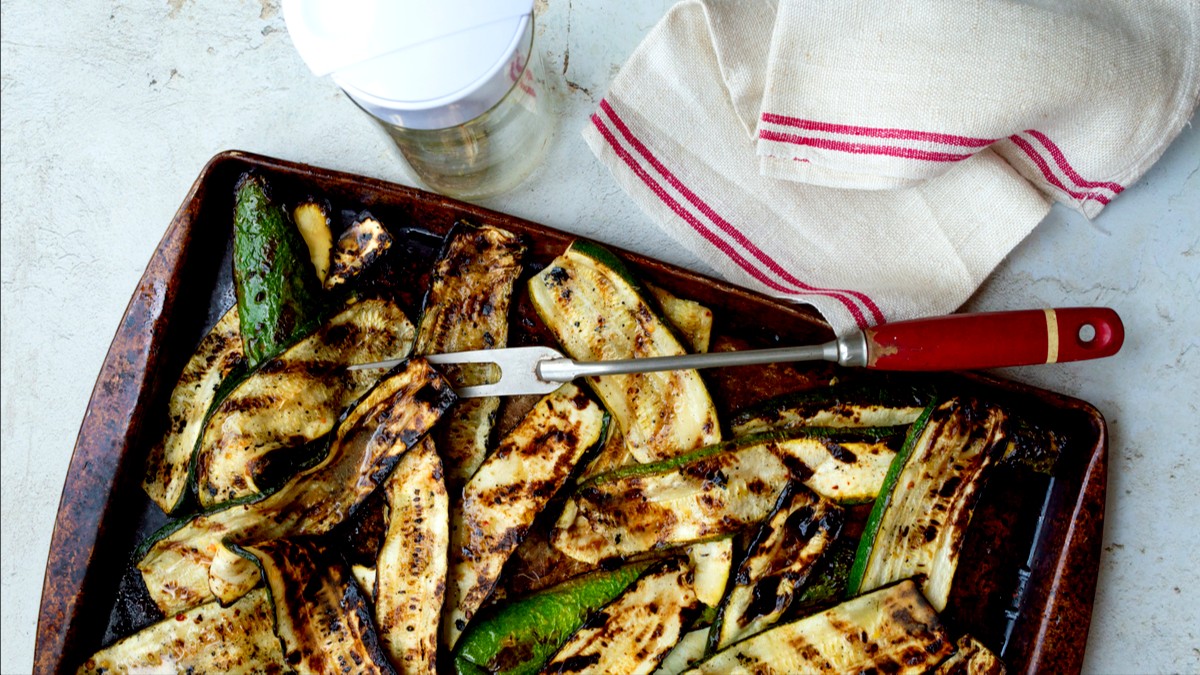 Directions
Step 1.

Add oil, lemon juice and zest, garlic powder, red pepper flakes, salt, and black pepper to your Whiskware Dressing Shaker and whisk together.

Step 2.

Cut both ends off of each zucchini, then slice lengthwise into approximately 1/4-inch thick slices. Place zucchini in a large Ziploc bag, pour in marinade, seal bag, and shake well. Let sit for 30 minutes.

Step 3.

Prepare a medium-hot grill. Cook zucchini until it begins to brown, about 3-4 minutes per side.
Don't Forget
Any dressing recipe is made easier with our Dressing Shaker
Sleep Process
Evenly mix all ingredients together with a simple shake (even oil and vinegar!)
Sleek Design
No more clunky bottles on the table, this minimalist design pours and presents pretty.
Sleek Cleanup
Shake it up with soap and water, or toss in the dishwasher. Done!
Recipe Note
WHIP THIS UP WHEN: Grill up a batch of summer's bounty in a simple garlic-lemon marinade. DON'T FORGET: It's easy to make tasty, tangy, tantalizing dressings and marinades from scratch with the Whiskware Dressing Shaker .