It's Halloween time and sweet treats are on everybody's mind. Cake pops offer the perfect blend of cake, cream cheese, and frosting that will make everybody's mouth water. This recipe will show you how to make Halloween cake balls with a spooky, bloody drizzle. Too scary? Don't worry, this is only one Halloween cake ball idea, post below what you come up with!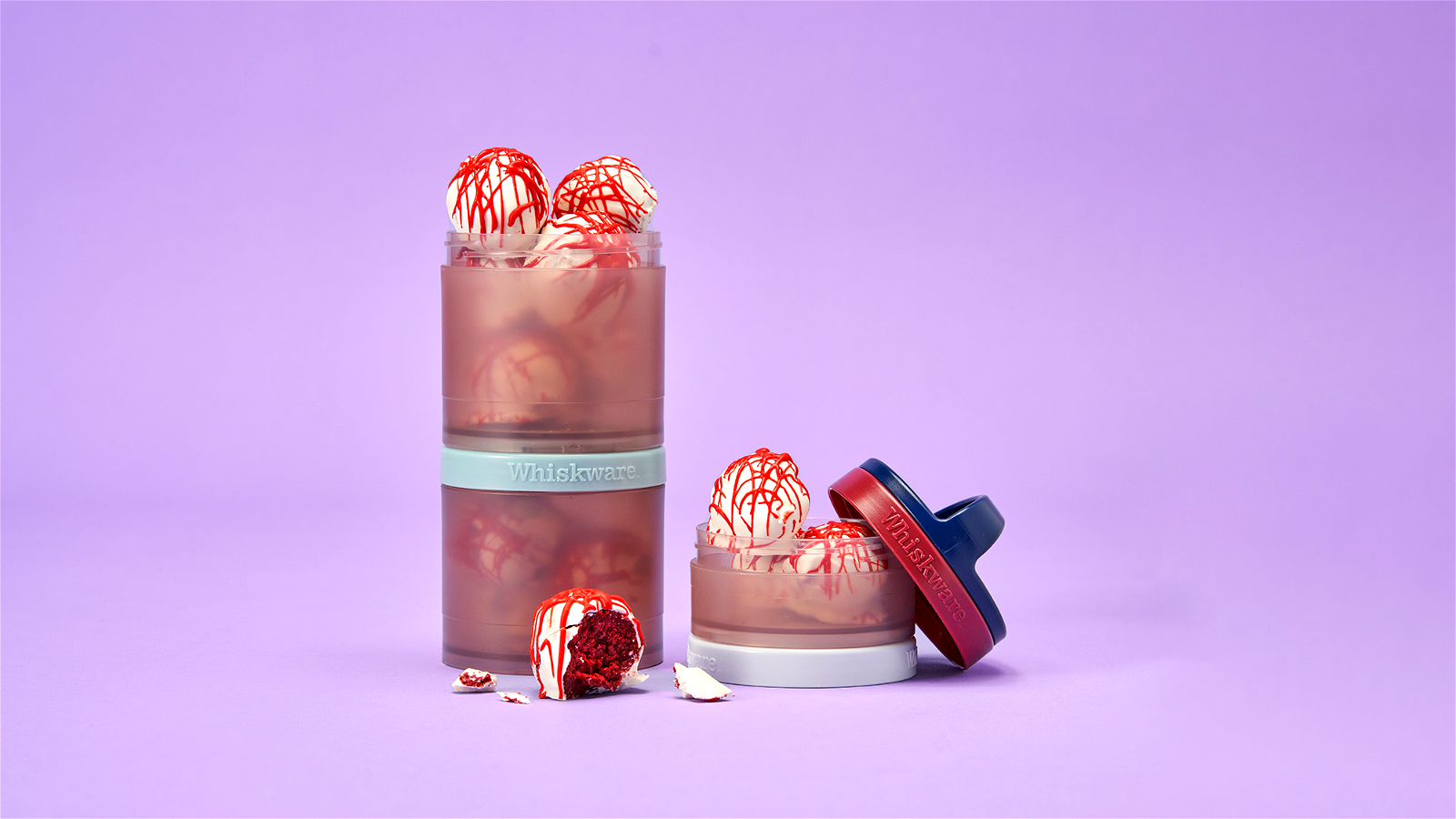 Directions
Step 1.

Combine cake mix, eggs, water, and oil and bake in the oven according to the time on the box.

Step 2.

Once the cake has finished baking and cooled, crumble the cake in a large mixing bowl

Step 3.

Add cream cheese frosting and combine

Step 4.

Roll the dough into bite size balls and dip into warmed white candy melts

Step 5.

Place on parchment paper

Step 6.

Once the shell has hardened, drizzle warmed red melts over to create a blood splat effect. Let cool before serving.

Step 7.

Place a few in your Whiskware Snacking Container for a fun treat on the go!
Don't Forget
Snacks are fun, customizable, and portable with our Snacking Containers
Perfect Proportions
Help your kids develop healthy habits with perfectly measured out compartments for their favorite treats.
Go Bold
Whether they're into superheroes, animals, princesses, aliens, or bright colors, we've got a design for that.
Handle It
All compartments twist and lock together with a carrying handle for easy transport.
Recipe Note
This recipe is easiest when you're not afraid to get a little messy. Combine ingredients with your hands to get an even mixture.