Easy to make, the marinade for this shrimp is so delicious, you won't even want cocktail sauce. Try a batch for your next summer BBQ in place of burgers or go surf-and-turf style with grilled shrimp and steak.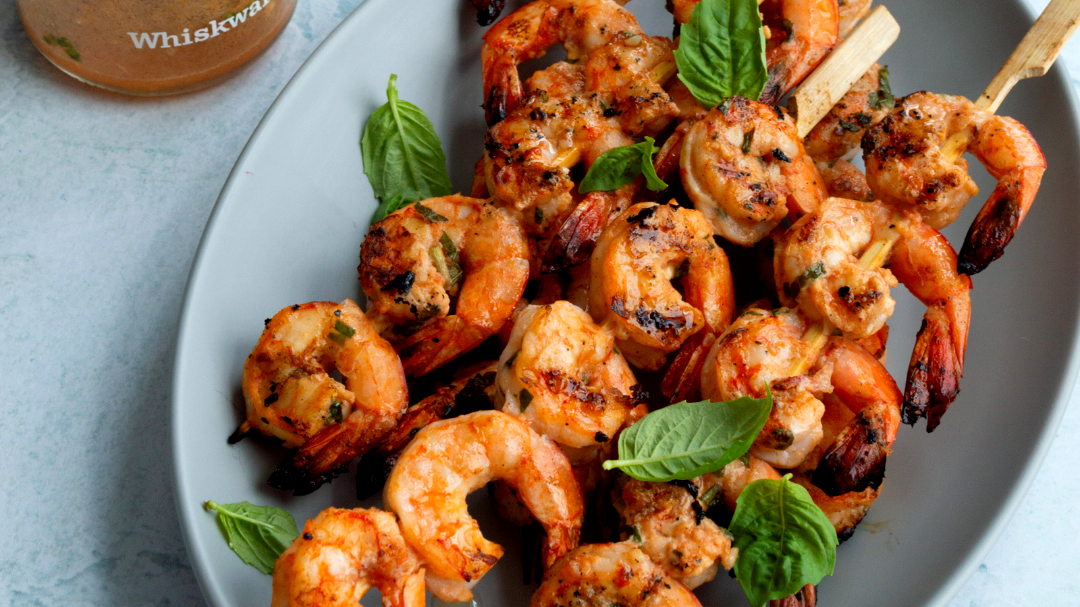 Directions
Step 1.

Add all ingredients to the Whiskware Dressing Shaker, and shake until well blended. Coat shrimp in marinade until evenly coated. Cover, and refrigerate for 30 minutes to 1 hour, stirring once or twice. Preheat grill to medium heat. Thread shrimp onto skewers, piercing once near the tail and once near the head. Discard marinade. Lightly oil grill grate. Cook shrimp on preheated grill for 2 to 3 minutes per side, or until opaque.
Don't Forget
Any dressing recipe is made easier with our Dressing Shaker
Sleep Process
Evenly mix all ingredients together with a simple shake (even oil and vinegar!)
Sleek Design
No more clunky bottles on the table, this minimalist design pours and presents pretty.
Sleek Cleanup
Shake it up with soap and water, or toss in the dishwasher. Done!
Recipe Note
WHIP THIS UP WHEN: Say yes to shrimp skewers! This succulent marinade sets the tone for summer. DON'T FORGET: It's easy to make tasty, tangy, tantalizing dressings and marinades from scratch with the Whiskware Dressing Shaker .