North African Chermoula Dressing
Bright, tangy North African Chermoula Dressing is a traditional marinade formeat, poultry, fish, and vegetables. Use it before grilling or roasting, and be sure to save some extra to serve on the side.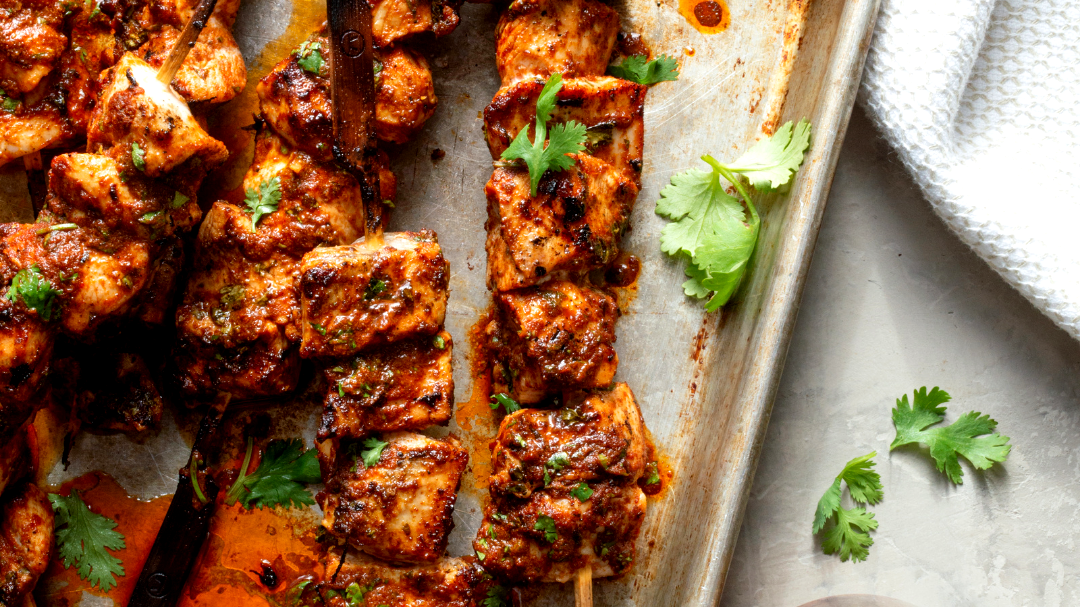 Directions
Step 1.

Whisk all ingredients except cilantro together in your Whiskware™ Dressing Shaker.

Step 2.

Add cilantro and shake again to combine.

Step 3.

Image shows chicken kabobs garnished with dressing and extra cilantro.
Recipe Note
WHIP THIS UP WHEN…
Not in the mood to grill? Try using Chermoula Dressing to spice up a bowl of soup, beans, or rice.
DON'T FORGET…
It's easy to make tasty, tangy, tantalizing dressings and marinades from scratch with the Whiskware™ Dressing Shaker.