Halloween Pancake Art: Spider Web
Start your holiday weekend off strong with this spooky Halloween pancake art.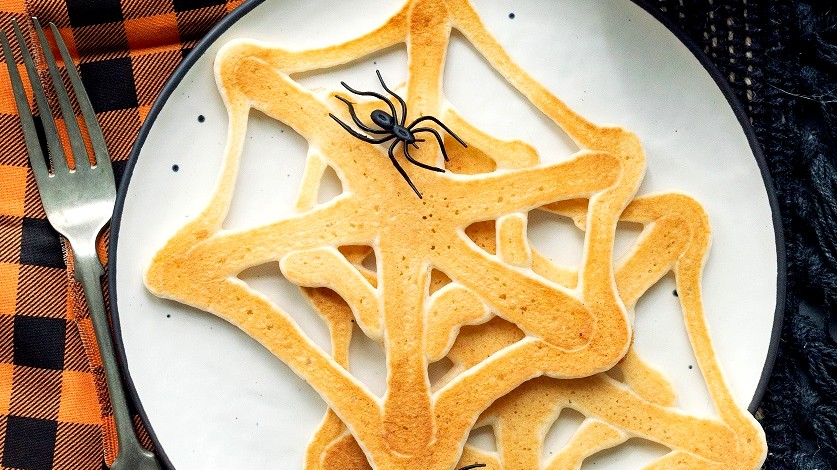 Directions
Step 1.

Preheat your griddle to low heat.

Step 2.

Make 3 long lines intersecting in the middle

Step 3.

Connect these lines with thin, curved lines in the center of the pancake

Step 4.

Repeat for the outside.

Step 5.

Turn up heat to medium.

Step 6.

Cook until bubbles start to form.

Step 7.

Flip once to finish cooking.
Recipe Note
Patience is key! Pancake art is for everybody but takes some practice. No matter how it turns out, you'll have delicious pancakes in the end, no matter what!