Whole Wheat Sweet Potato Pancakes
A wholesome and nutritious morning meal, these Whole Wheat Sweet Potato Pancakes will fuel whatever fall adventures you have on tap. They're perfectly filling on their own, or paired with simple scrambled eggs for an even heartier feast.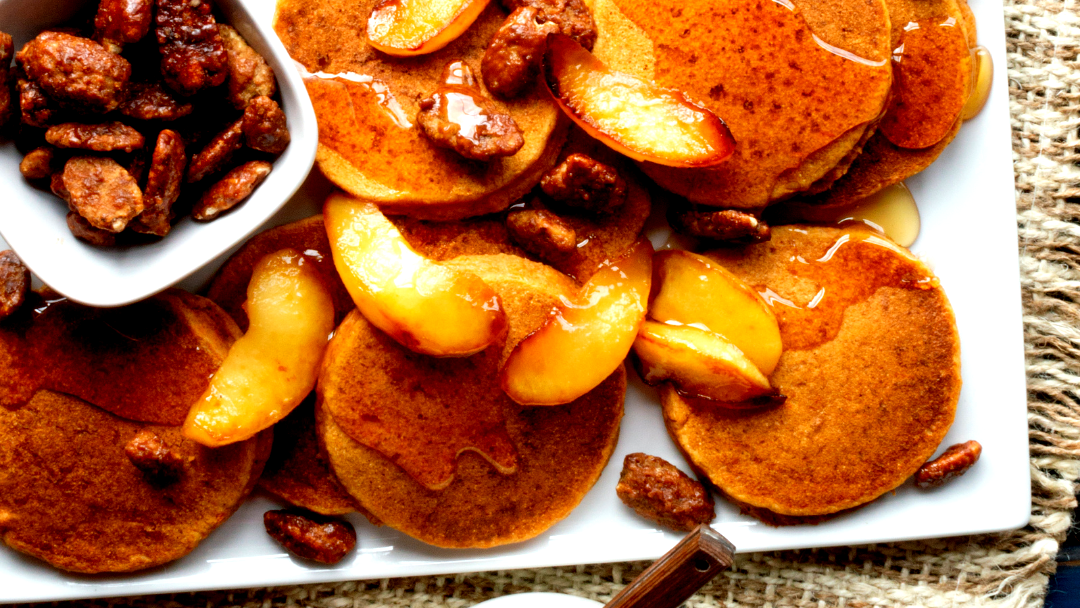 Directions
Step 1.

Add egg, milk, sugar, oil, and sweet potato puree to your Whiskware™ Batter Mixer and whisk together until smooth. Add flour, baking powder, cinnamon, nutmeg, and salt and mix until just combined.

Step 2.

Lightly grease and preheat a large skillet or griddle over medium heat. Pour batter into small rounds and cook until bubbles form; then flip and finish cooking for 1-2 minutes on other side.

Step 3.

Serve topped with pure maple syrup, honey, whipped cream, or like our photo shows, praline pecans sauteed with apples!
Recipe Note
WHIP THIS UP WHEN…
Simple to make, these pancakes are a hearty hello to fall, right on your breakfast plate.
DON'T FORGET…
The Whiskware™ Batter Mixer helps you blend perfect pancake, crepe, or waffle batter, with minimal mess. Your countertops will love you!