Chocolate Protein Pancakes
Whip up simple and delicious protein pancakes with this easy pancake recipe. Wanna make things more fun? Try pouring your batter into pancake molds to give your flapjacks a fun twist.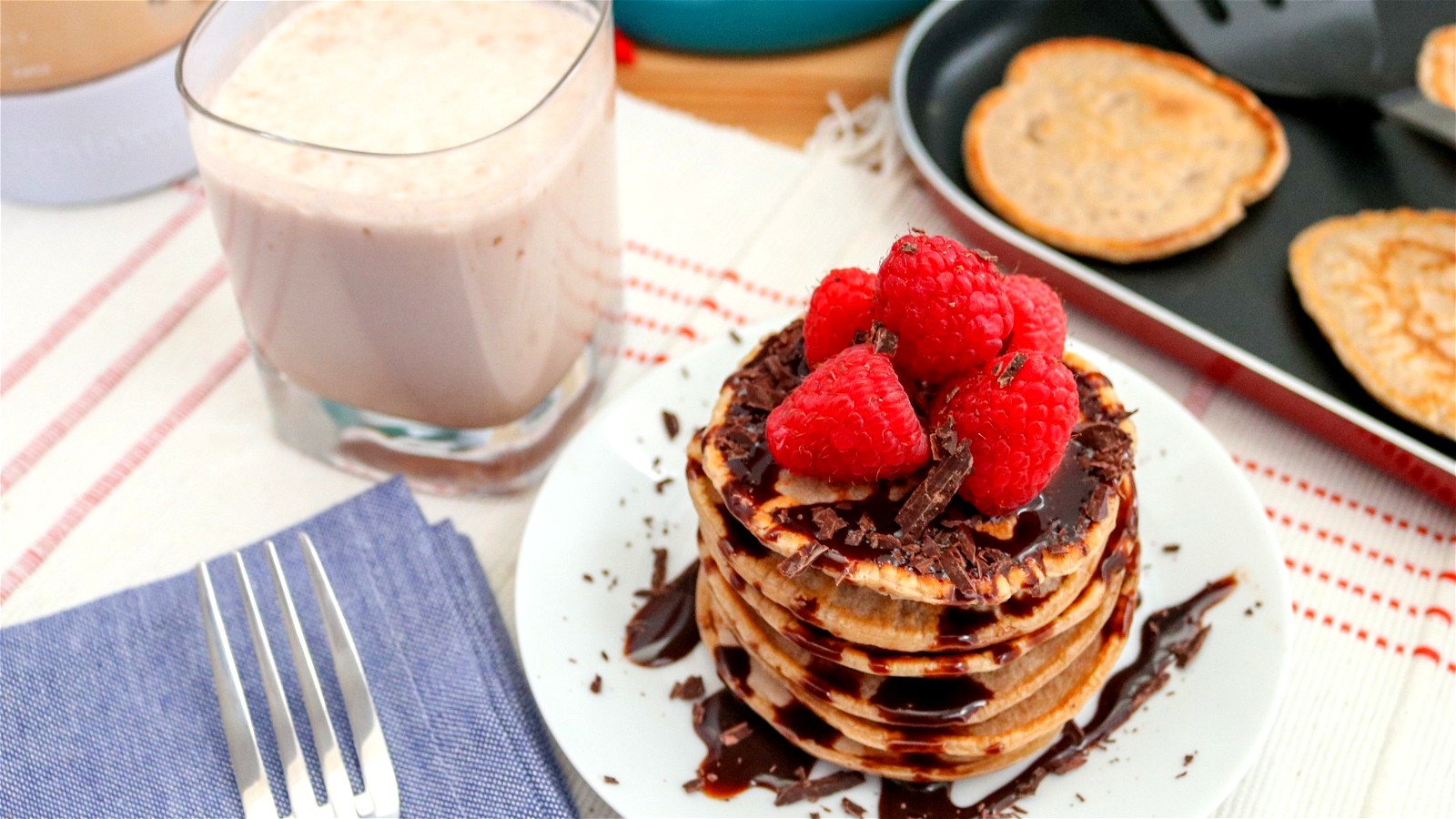 Directions
Step 1.

Add all ingredients to Whiskware Batter Mixer with liquids in first. Shake it up.

Step 2.

Squeeze batter onto skillet or pan.

Step 3.

Cook until you see bubbles start to rise in the batter.

Step 4.

Carefully flip your pancake and finish cooking,

Step 5.

OPTIONAL: Adding fruit on top can add some healthy sweetness to your pancakes.
Don't Forget
Pancakes, crepes, waffles, and muffins are made so much better with the Batter Mixer
Easy to Use
Simply toss your ingredients into the bottle, shake, and pour! No appliances or utensils needed.
Easy To Love
Create fast, fluffy, lump-free, air-whipped pancakes, waffles, crepes, and more that your family will love!
Easy to Clean
When breakfast is over, cleanup is a breeze. Simply use the dishwasher or clean it by hand in seconds.
Recipe Note
WHIP THIS UP WHEN: You need a nutritious boost, but can't get beyond your craving for chocolate. DON'T FORGET: The Whiskware Batter Mixer helps you blend perfect pancake, crepe, or waffle batter, with minimal mess. Your countertops will love you!