Pancake Art Idea: Snowman Pancake
Winter is just around the corner and the snow has already started falling. Nothing soothes the soul more than a hot plate of pancakes on a cold morning. This is the perfect beginner pancake art idea to get started using garnish and other ingredients while keeping the design simple.
Want to spice things up? Try making gingerbread or pumpkin spice pancakes to add some extra flavor to your creation.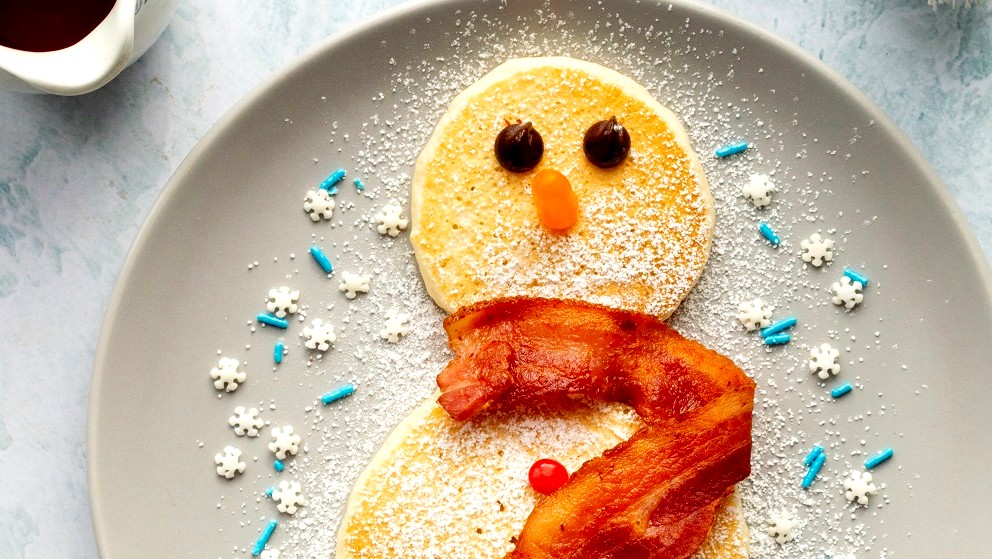 Directions
Step 1.

Heat your griddle to medium heat.

Step 2.

Pour two round pancakes, one smaller than the other.

Step 3.

Wait until bubbles form to flip.
Don't Forget
Pancakes, crepes, waffles, and muffins are made so much better with the Batter Mixer
Easy to Use
Simply toss your ingredients into the bottle, shake, and pour! No appliances or utensils needed.
Easy To Love
Create fast, fluffy, lump-free, air-whipped pancakes, waffles, crepes, and more that your family will love!
Easy to Clean
When breakfast is over, cleanup is a breeze. Simply use the dishwasher or clean it by hand in seconds.