Dark Chocolate Raspberry Crepes
You hardly need a reason to make these delicious, decadent crepes—but for added motivation, how about the fact that October 28th is National Chocolate Day? And that means October 29th is the day after National Chocolate Day, and so on and so on…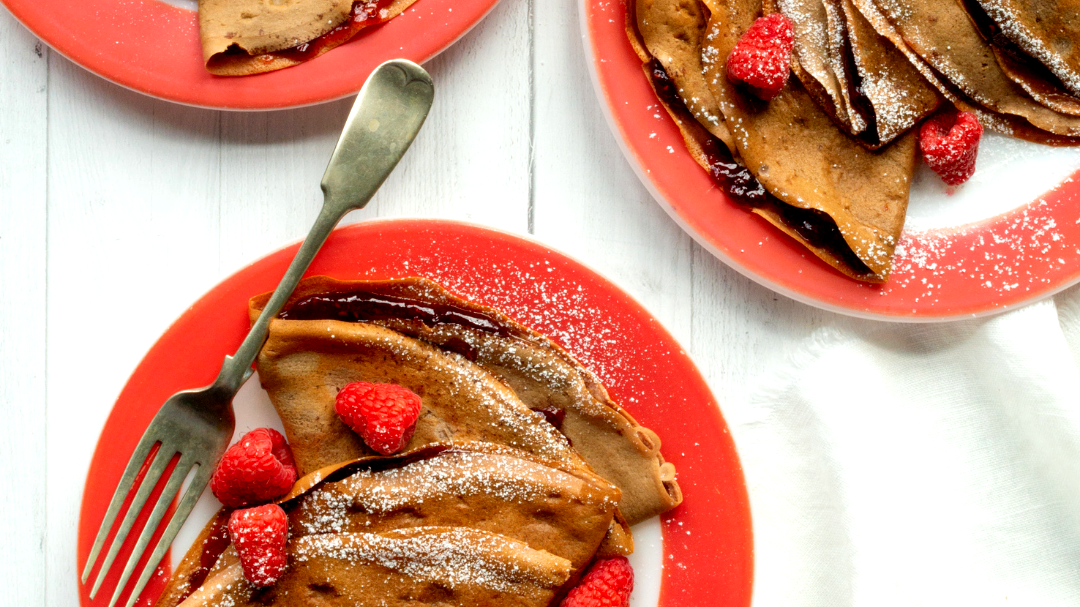 Directions
Step 2.

Heat a large nonstick skillet over medium-high heat.

Step 3.

Pour about 1/3 cup of batter into the pan and quickly swirl the pan, in order to spread the batter and keep the crepe thin.

Step 4.

Cook about 60 seconds, then flip and cook on the other side for about 30 seconds. Repeat with remaining batter, stacking cooked crepes together.

Step 5.

Spread a light layer of jam over each crepe, then fold in half and in half again. Plate 2-3 crepes together and top with a handful of fresh raspberries and a dusting of powdered sugar. Dig in!
Recipe Note
WHIP THIS UP WHEN…
As if you need a reason to make these delicious, decadent crepes!
DON'T FORGET…
The Whiskware™ Batter Mixer helps you blend perfect pancake, crepe, or waffle batter, with minimal mess. Your countertops will love you!