Red, White, and Green Winter Salad
Want a winter salad that's big on protein, fiber, and flavor? Try this delicious recipe, which combines tangy sundried tomatoes, al dente broccolini, and nutritious white beans nestled on a base of peppery arugula.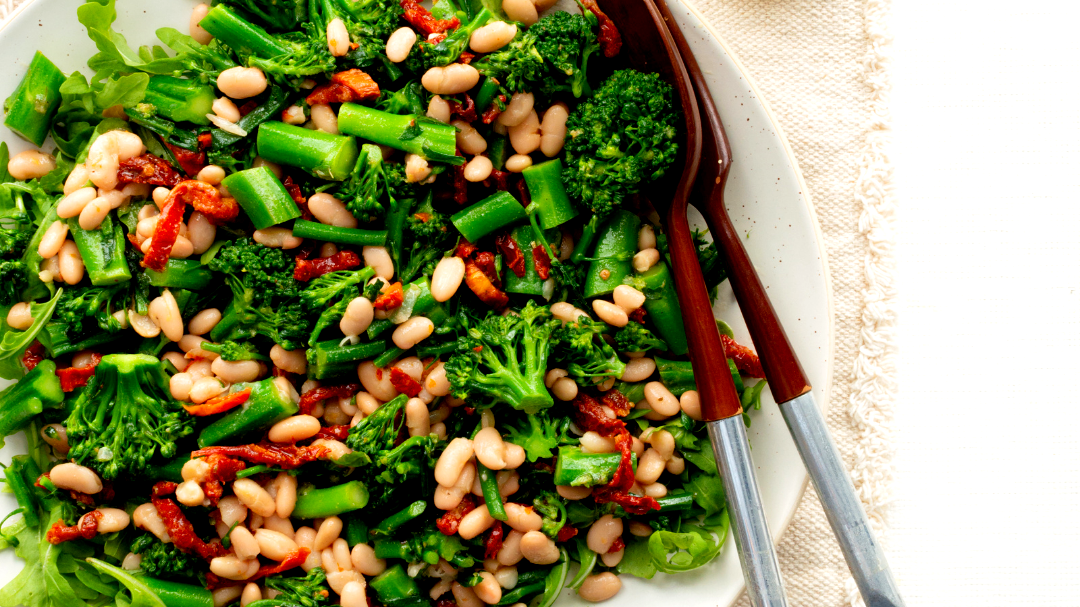 Directions
Step 1.

Trim broccolini stalks and add to a large pot of boiling water. Cook for 1-2 minutes, until just tender.

Step 2.

Move stalks to a colander and run under cold water (this will stop them from cooking any further). Drain, pat dry, and cut into bite-sized pieces. Place in a large mixing bowl with beans and sundried tomatoes.

Step 3.

Add dressing ingredients to your Whiskware™ Dressing Shaker and shake well.Drizzle dressing over salad and toss well to coat.

Step 4.

Create a bed of arugula in the base of a shallow serving bowl or platter. Spoon broccolini, bean, and tomato mixture on top. Serve and enjoy!
Don't Forget
Any dressing recipe is made easier with our Dressing Shaker
Sleep Process
Evenly mix all ingredients together with a simple shake (even oil and vinegar!)
Sleek Design
No more clunky bottles on the table, this minimalist design pours and presents pretty.
Sleek Cleanup
Shake it up with soap and water, or toss in the dishwasher. Done!
Recipe Note
WHIP THIS UP WHEN…
You need a healthy new side for your holiday table.
DON'T FORGET…
It's easy to make tasty, tangy, tantalizing dressings and marinades from scratch with the Whiskware™ Dressing Shaker.