Winter Vegetables with Miso Glaze
Take roast vegetables to a new level of really delicious with a tangy miso glaze. It's the perfect side to perk up any winter table.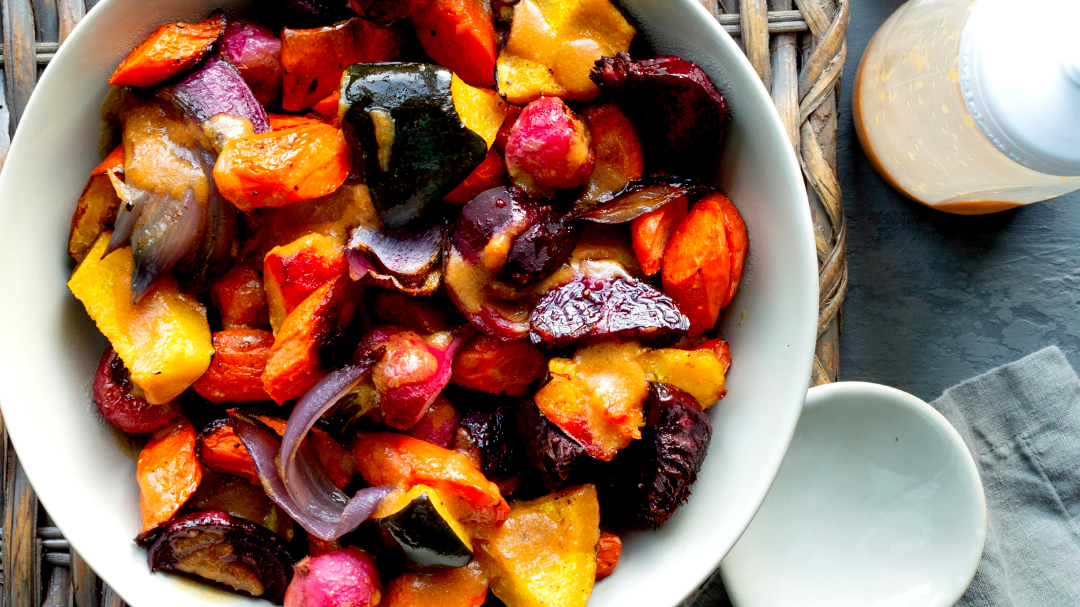 Directions
Step 1.

Preheat oven to425°F. Arrange vegetables in a nonstick roasting pan. Drizzle with olive oil, sprinkle with salt and pepper, and roast for about 45 minutes, or until starting to crisp on the outside.

Step 2.

Add miso glaze ingredients to the Whiskware™ Sauce Mixer, toss in the mini BlenderBall® wire whisk, close the lid tightly, and shake.

Step 3.

In a large mixing bowl, toss vegetables with miso glaze. Transfer to a serving platter and enjoy.
Recipe Note
WHIP THIS UP WHEN…
You're ready to rock a new flavor with your favorite winter veggies.
DON'T FORGET…
Healthy, homemade sauces and marinades have never been easier than with the Whiskware™ Sauce Mixer.