BLT Salad with Greek Yogurt Dressing
Craving a BLT sandwich? Try your favorite bacon, lettuce, and tomato combo in a salad instead. The lemony tang of Greek yogurt dressing serves as a heart-healthy alternative to traditional mayo.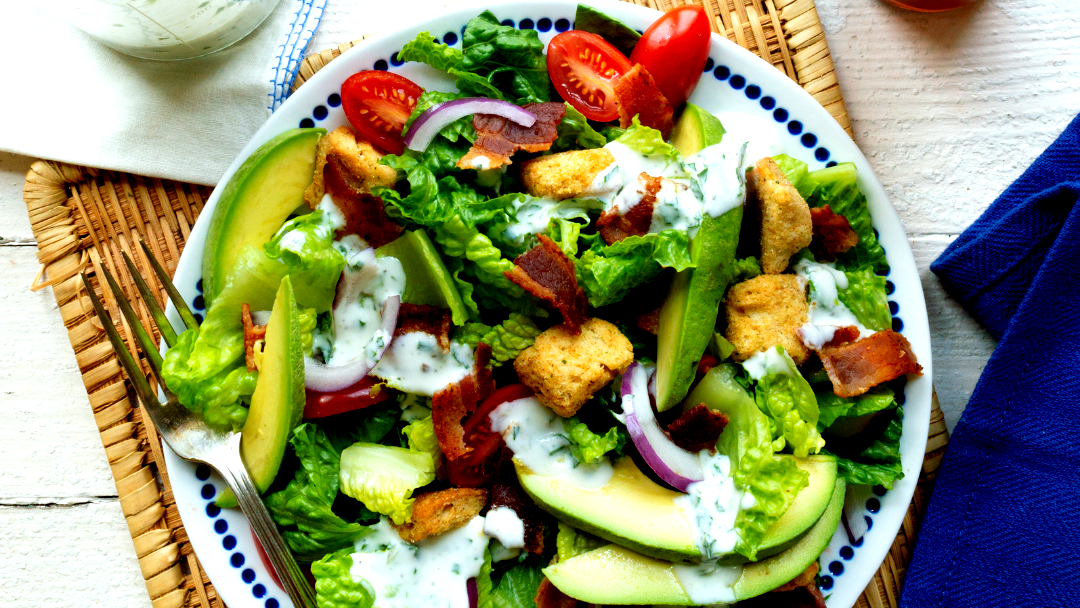 Directions
Step 2.

Place Romaine in a large bowl. Add tomatoes, croutons, avocado, onion, and bacon. Drizzle with dressing and enjoy!

Recipe Note
WHIP THIS UP WHEN…
Give lunchtime a boost with a BLT-inspired salad.
DON'T FORGET…
It's easy to make tasty, tangy, tantalizing dressings and marinades from scratch with theWhiskware™ Dressing Shaker.