Get ready for a delectable journey into childhood nostalgia with this irresistible dirt cup recipe. These delightful treats combine layers of rich, velvety chocolate pudding with crumbled Oreos. Don't be fooled by appearances—hidden within are playful gummy worms, waiting to surprise your taste buds with bursts of fruity goodness. Easily taken on-the-go in a Whiskware Snack Container, these dirt cups are a fun and delicious treat you can enjoy at your next picnic or family outing.
Want to make itslightly healthier? Substitute regular pudding with our Chocolate Chia Pudding for a little extra texture and flavor.
See how it's done on our Instagram!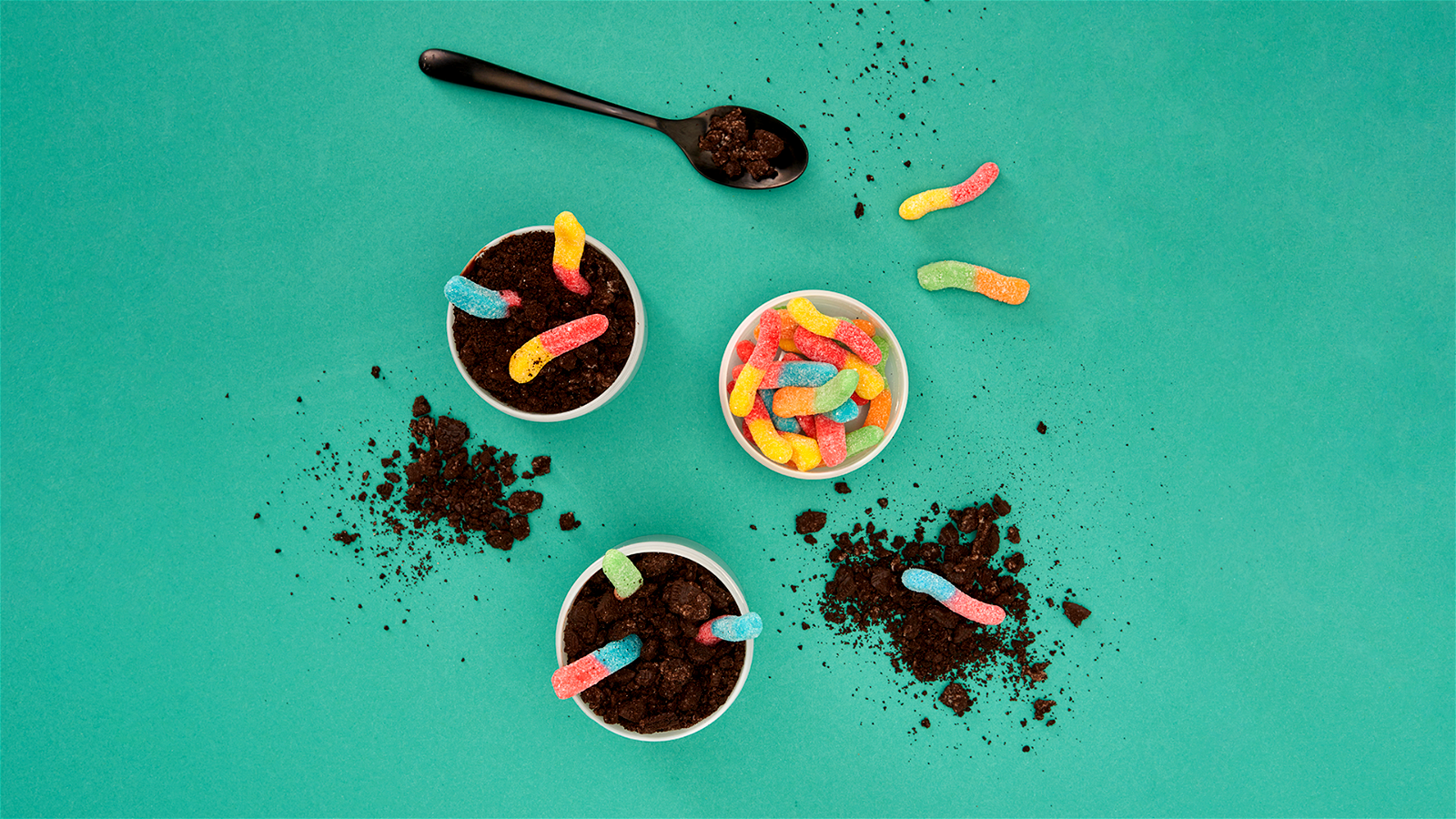 Directions
Step 1.

Place 3 Oreos per Dirt Cup into a resealable bag, seal tightly and crush the cookies into fine pieces. A heavy object will help with this.

Step 3.

Dump your crushed up Oreos on top of your pudding.

Step 4.

Garnish with gummy worms to add some fruity flavor to your dirt cup!
Recipe Note
How to make dirt cups video:
See a step by step video on our Instagram page!
How to make individual dirt cups:
Whiskware snack containers make the perfect sized portion for individual dirt cups. This is a great dessert for kids to make on their own! Give everybody their own snack container and give kids the freedom to add as many Oreos, gummy worms, and pudding as they like!