The addition of flour is what makes this the best french toast recipe. The flour enables the coating to stick to the toast, not the pan.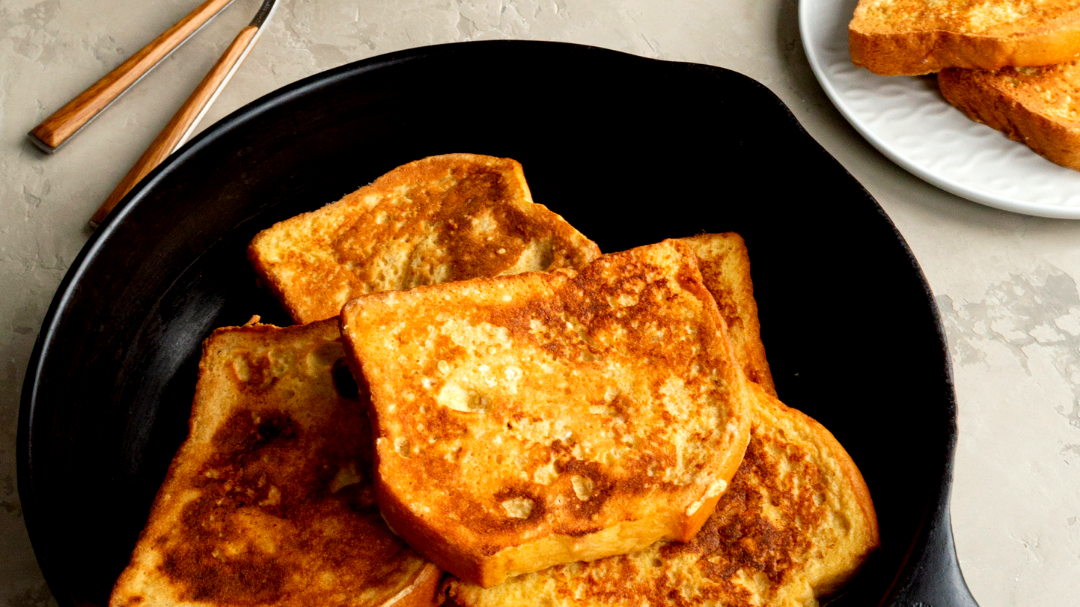 Directions
Step 1.

Add all ingredients in a Batter Mixer. Shake until smooth.

Step 2.

Heat a lightly oiled griddle or frying pan over medium heat.

Step 3.

Soak bread slices in mixture until saturated. Cook bread on each side until golden brown. Serve hot.
Don't Forget
Pancakes, crepes, waffles, and muffins are made so much better with the Batter Mixer
Easy to Use
Simply toss your ingredients into the bottle, shake, and pour! No appliances or utensils needed.
Easy To Love
Create fast, fluffy, lump-free, air-whipped pancakes, waffles, crepes, and more that your family will love!
Easy to Clean
When breakfast is over, cleanup is a breeze. Simply use the dishwasher or clean it by hand in seconds.
Recipe Note
How to make french toast fluffy:
Use thick-sliced bread that can absorb the egg mixture without becoming too soggy.
Let the bread soak in the egg mixture for a few minutes before cooking to allow it to fully absorb the mixture.
Cook the French toast over medium heat to prevent burning and to allow the egg mixture to cook through and puff up the bread,