Cranberry Mustard Dressing
Try this on any salad for that Thanksgiving feeling no matter what day of the year you're eating it.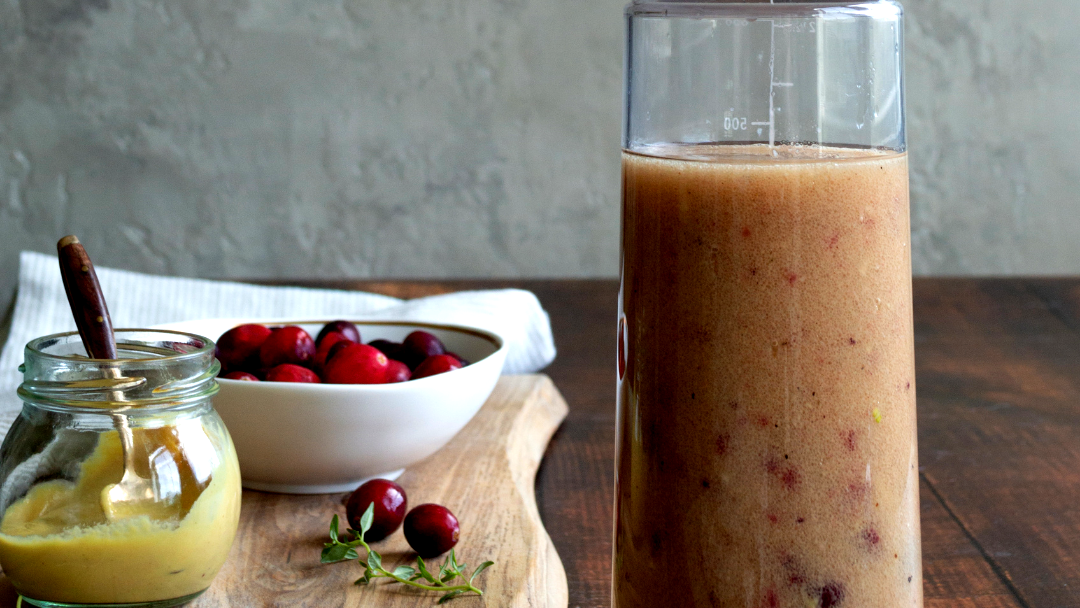 Don't Forget
Any dressing recipe is made easier with our Dressing Shaker
Sleep Process
Evenly mix all ingredients together with a simple shake (even oil and vinegar!)
Sleek Design
No more clunky bottles on the table, this minimalist design pours and presents pretty.
Sleek Cleanup
Shake it up with soap and water, or toss in the dishwasher. Done!
Recipe Note
WHIP THIS UP WHEN: You need to change things up or impress a crowd.
DON'T FORGET: Reduce your prep-time by using our Whiskware Dressing Shaker to perfectly and quickly mix all of the ingredients.